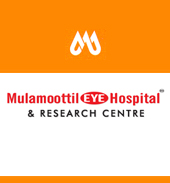 Departments
Features and Facilities
Cataract Presbyopia Myopia [short-sight] Diabetic Eye Disease etc.
About Us
Mulamoottil Eye Hospital [MEH] Kerala in South India is one of the most advanced eye hospitals in India, with a
tradition in eye care since 1885. This eye hospital is the first to introduce Advanced Retinal Eye Scanning in India
[Spectral OCT] and is a pioneer in Advanced Micro Cataract Surgery and Customized Cataract Surgery using Infinity
Vision System with OZiL IP technology from Alcon, U.S.A.